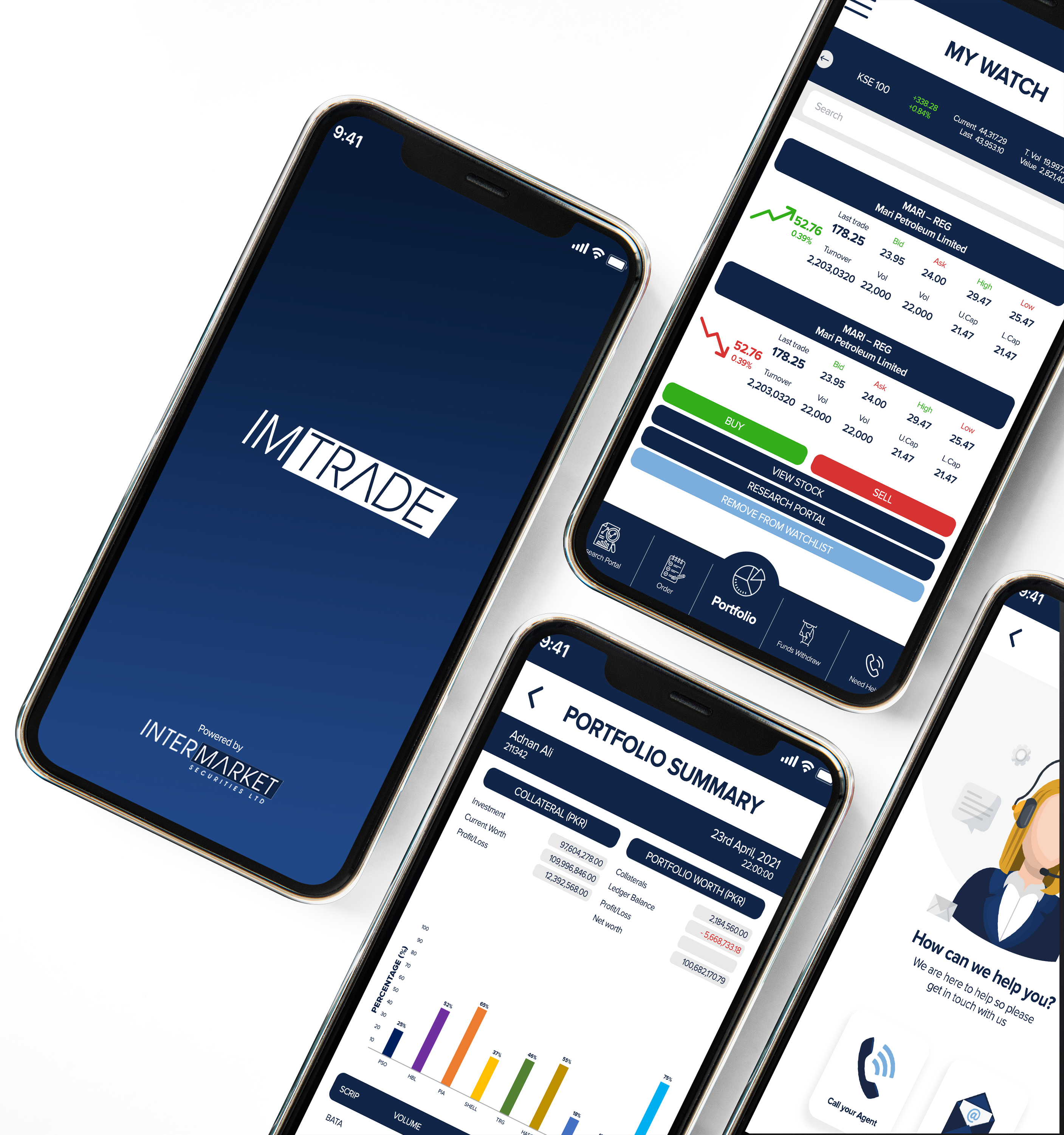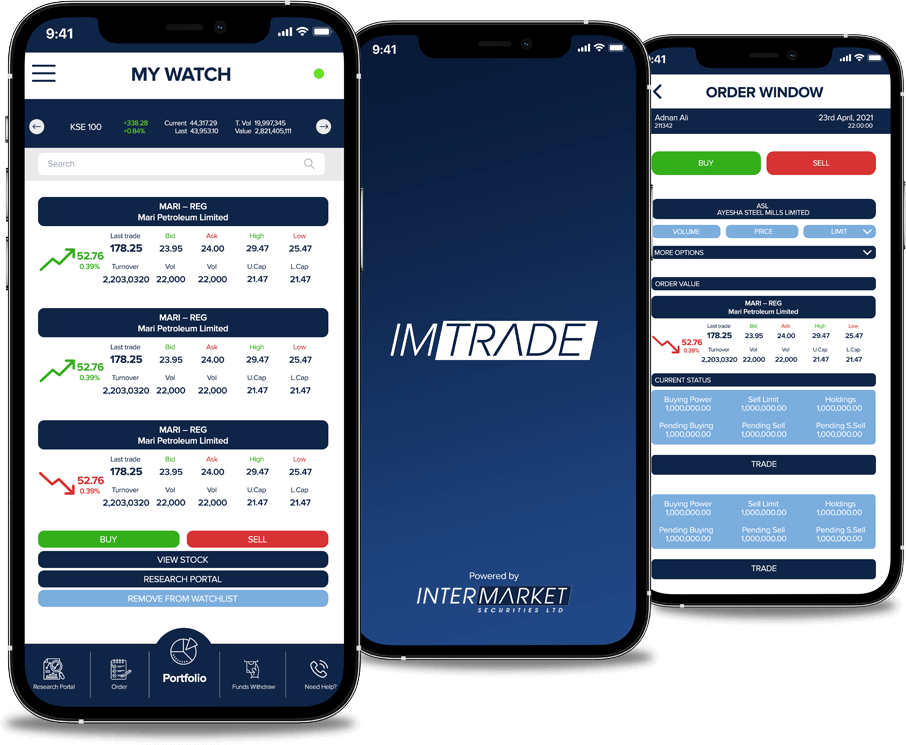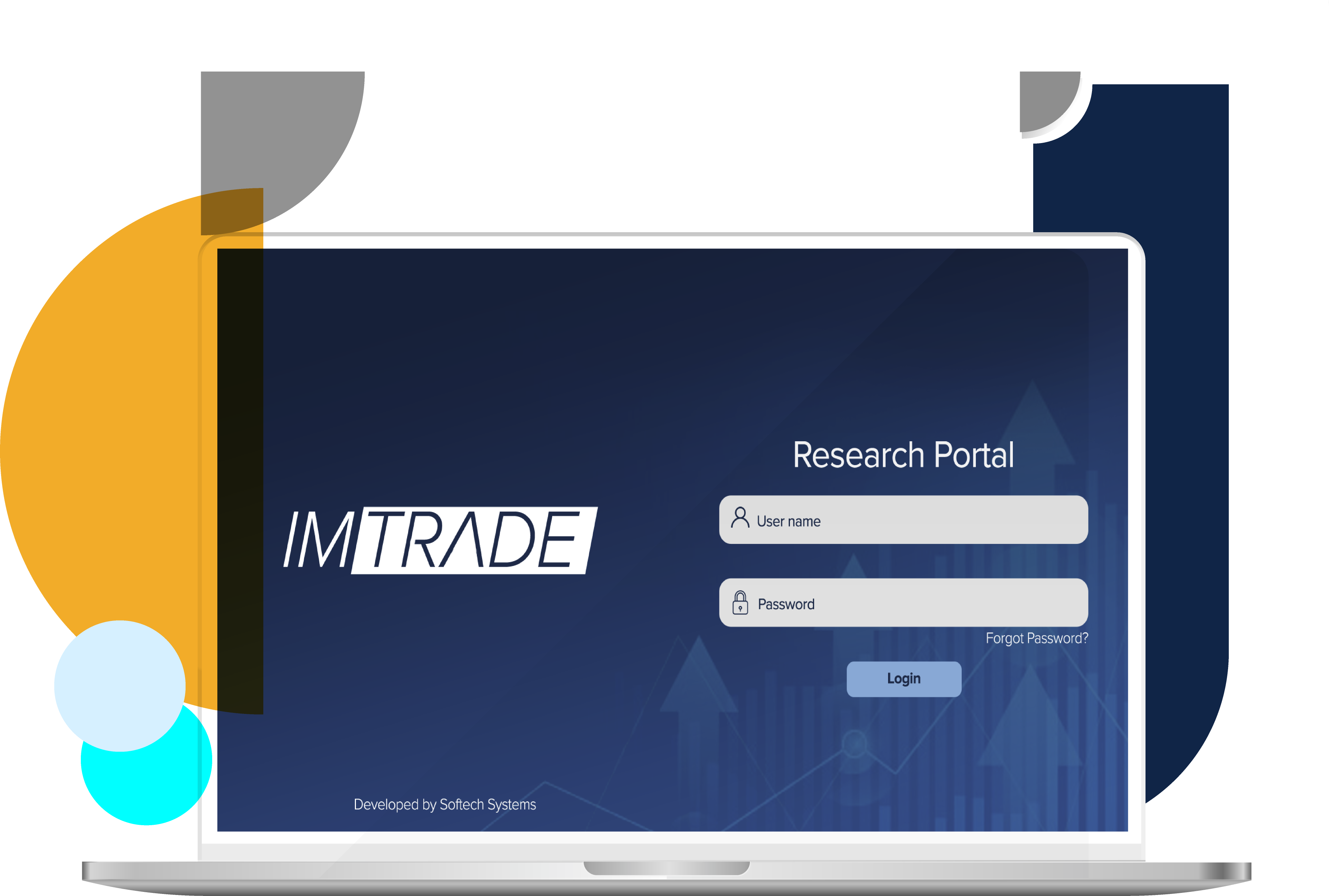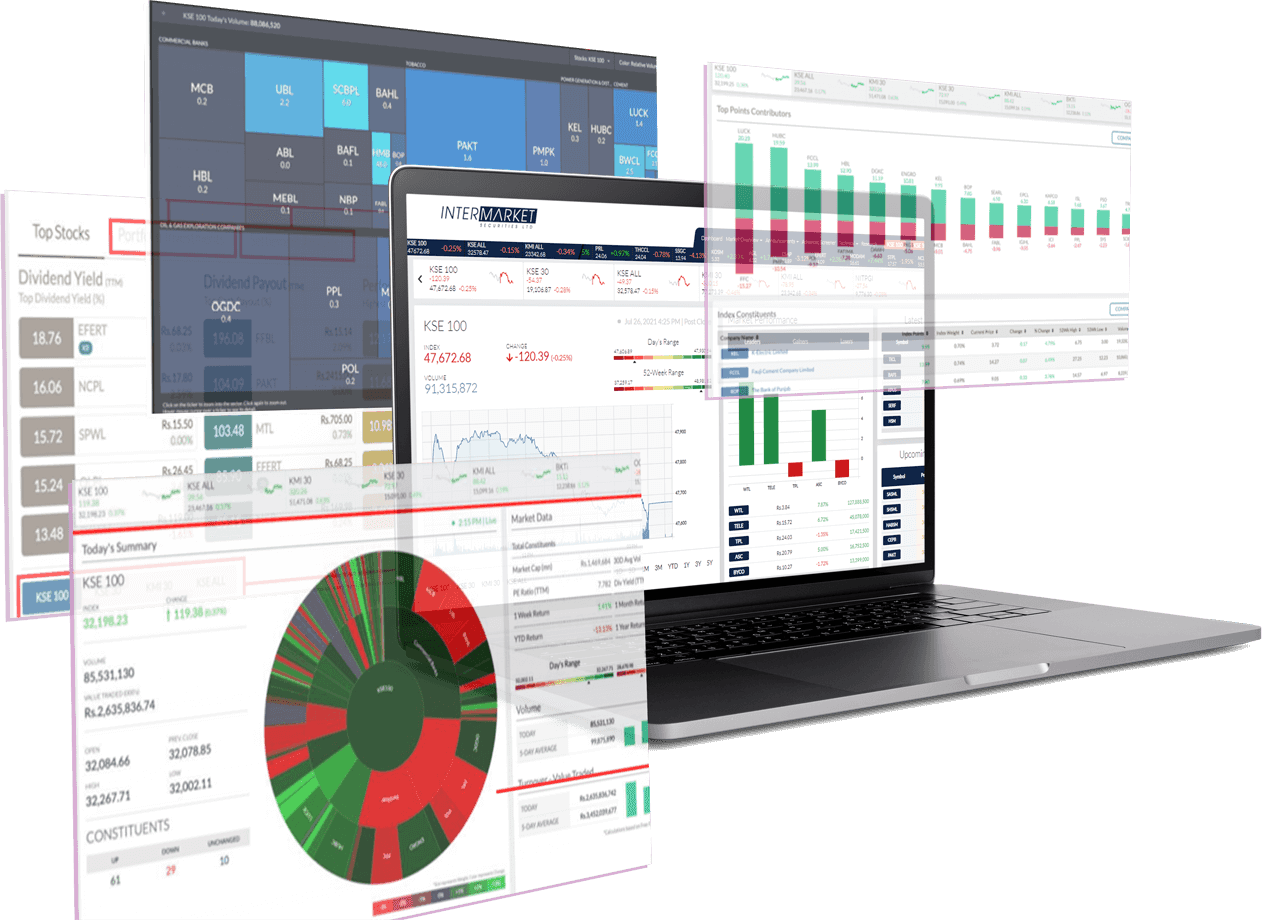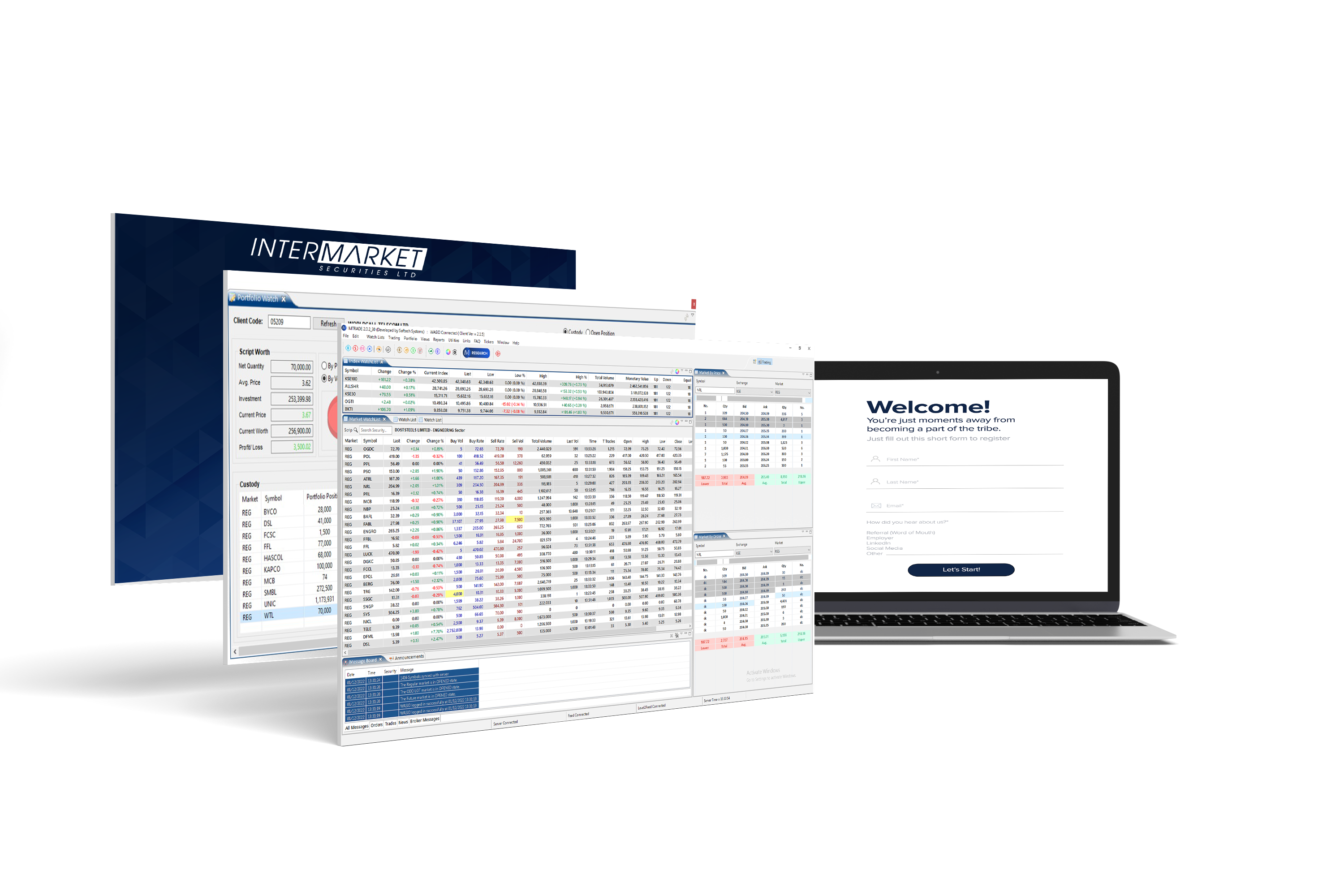 Investing made
Simpler & Smarter
Trade across dynamic financial tools to grow and manage your money
Start Investing
Start investing your money!
INVEST YOUR MONEY SMARTLY
Just a few simple steps to start your investment journey!
Open an account and add funds
Buy and sell any listed stocks in PSX
Monitor portfolio
Trade on-the-go!
ONE PLATFORM, MULTIPLE SOLUTIONS
We are a local brokerage firm committed to help you invest in Pakistan's stock market.
DIGITAL ACCOUNT OPENING
Digital account opening is now possible! Access our digital account
opening form at: http://aof.imsecurities.com.pk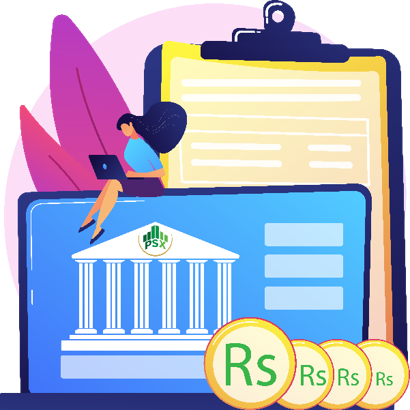 START WITH PKR 5,000
Open an account with just PKR 5,000 to start your investment journey.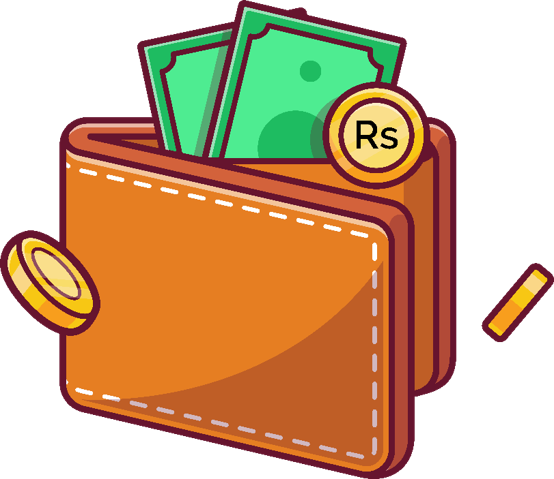 EASY & FLEXIBLE TRADING
Whether you want to use our mobile application and desktop platform, or go old-school and call your assigned trader, We make stock trading convenient!
INFORMED & INTUITIVE INSIGHTS
Our award-winning research team provides timely and actionable investment ideas straight to your inbox.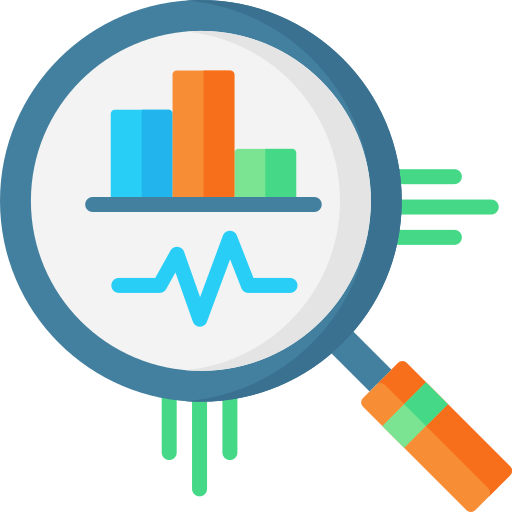 BULID YOUR PORTFOLIO
Monitor your portfolio of stocks. and choose to make additions or deletions as you invest to reach your future goals.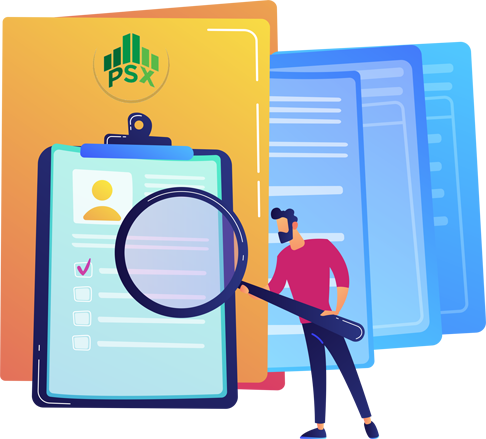 We place our clients first!
LICENSED AND CERTIFIED
We are registered with and regulated by the PSX and SECP
AWARD WINNING SERVICES
Proud record of winning local and international awards
TRANSPARENCY
There are no hidden charges. What you see is what you get
CUSTOMER SUPPORT
The client comes first! We will assist you each step of the way
Achievements from 2020 – 2022
WATCH AND BECOME A BETTER INVESTOR
An easy-to-understand video series – 'Learn With IMTrade' will empower you with the knowledge you need to begin your investment journey or sharpen your current investment strategy. Head to our YouTube channel to watch now.
IMTrade 
Mobile Application 
Budget FY-23
(A Robin Hood Budget)
                                  Testimonial 
                       (Story Of A House Wife)
We are committed to making stock trading easy and accessible to everyone.
Please feel free to contact us through our support centre.